Kastanjes poffen
Na een zomer waar er geen einde aan leek te komen, is het eindelijk herfst. Tijd voor boswandelingen, het vullen van zakken met 'herfstschatten', kastanjes verzamelen …
Wij poffen de kastanjes in de oven. Dit is een snelle en efficiënte methode. De meisjes vinden het heerlijk om vol verwachting staren door het raampje van de oven terwijl de kastanjes langzaam openbarsten. Je kan de kastanjes als een zout of een zoet hapje eten.
Mooie kastanje, donkerbruin oranje
jij komt van de bomen vallen en wij roepen met z'n allen:
Mooie kastanje, donkerbruin oranje, plof – plof – plof.
Het recept
Wat heb je nodig?
tamme kastanjes
boerenboter
zeezout of kandijsuiker
Hoe ga je te werk?
Kerf met een scherp mes een groot kruis in de bolle zijkant van de kastanje.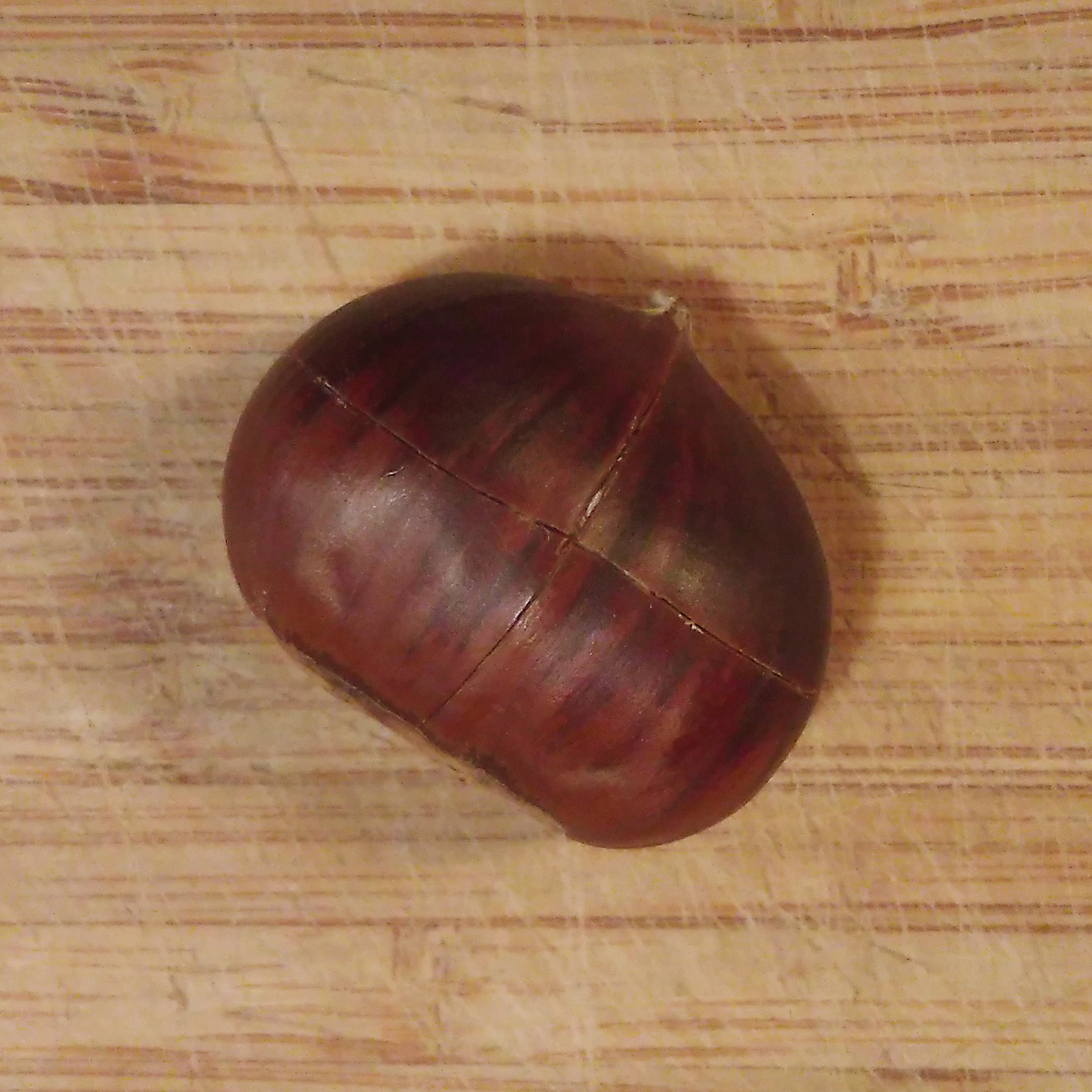 Leg de kastanjes op een met bakpapier beklede bakplaat.
Zet de bakplaat in een voorverwarmde oven op 200° C.
De kastanjes zijn klaar als de schilletjes naar buiten krullen. Dit duurt ongeveer 10 minuten.
Serveer de kastanjes warm met een klontje boerenboter en een beetje suiker of zout.
---
---